About "E"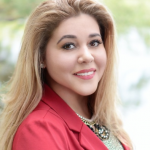 Emarie Iniguez Marcan –
INSTUDIO E Inc., President
Creative Director
Photographer
Emarie "E" acquired her love for all things marketing: advertising, promotions, photography, technology and the arts at a young age. Born in Bayamon, Puerto Rico, she was raised in the media advertising world. Her mother, a technician for IBM, was transferred to New York with her family, where Emarie successfully oversaw the family owned advertising specialty company and modeling agency.
Making Sarasota her home since 1993, Emarie graduated from Ringling School of Art and Design with a major in Graphic Design Communications, where she was honored by placement on the President's List and a Best of Ringling Design Award. She also attended C.W. Post/Long Island University. Emarie has received an MSBG Design Award, the World of Poetry Golden Poet Award (four years in a row) and has been published in Outstanding Poets. She has also served as a translator for the Peace Child Foundation at the United Nations.
By the age of 25, she became the Marketing Director for Domino's Pizza Team Long Island. She researched and implemented marketing strategies, events, advertising graphics, media buys and employee motivational and training policies for 15 stores spanning more than 50 towns.
While there she assessed the need and created a unique identity and image for the company, improving the quality of their advertising, teamwork and heightening awareness of the company throughout the communities served. With proven increase in sales the position grew to oversee the marketing and bilingual advertising of the Long Island – New York franchises working in conjunction with J. Walter Thompson.
Emarie has created Sarasota based INSTUDIO E, Inc to encompass her passions: creativity and the arts, and how they relate to global business success: through advertising design, photography, web design, social media marketing and community events.
Today INSTUDIO E works with new and established brands across the globe as they reach new followers, that turn into customers.

INSTUDIO E
excels in telecommuting. Our extended family of clients goes far beyond Sarasota Florida, USA.